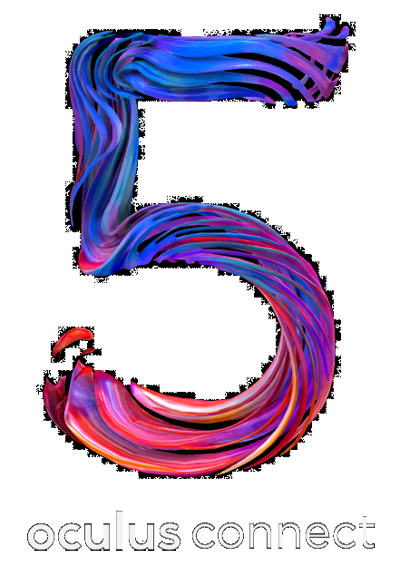 Metro VR Studios will be featuring our Orion13 demo at Oculus Connect 5, a VR industry-defining event being held at the McEnery Convention Center in San Jose. MetroVR Studios is one of a few select developers invited from the Oculus Start program to present at OC5, and will be demoing on Wednesday Sept. 26 and Thursday Sept. 27 at booth R6 in the "Developer Meet and Greet" area. Click for more information on Oculus Connect.
Orion13
First-Person VR Robot Sword Fighting Adventure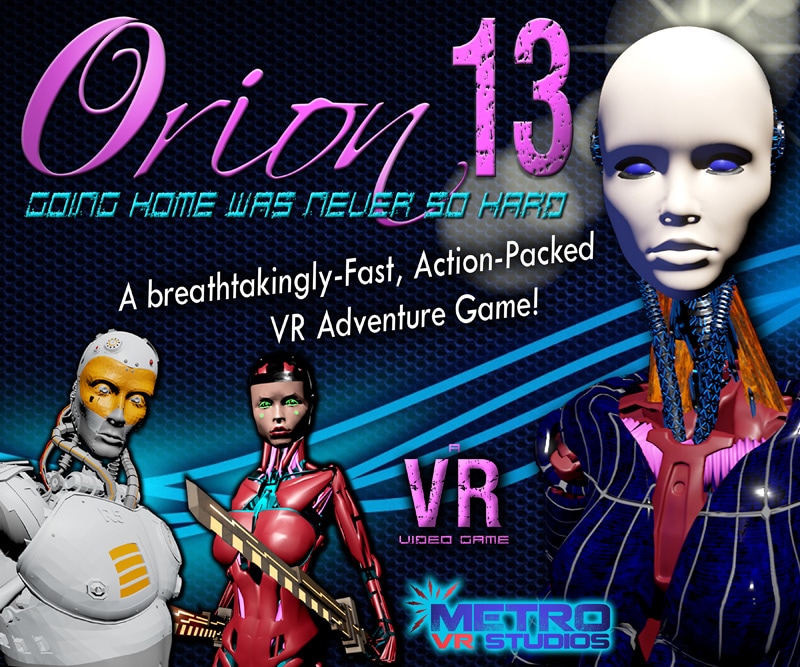 Orion13
First-Person VR Robot Sword Fighting Adventure
---
Metro VR Studios is an independent VR development company located in Boston, Massachusetts focused on developing high-quality, character-driven action & adventure games for virtual reality on the Oculus, Vive and PS4 platforms.
MVRS is developing multiple VR game titles featuring strong main characters, unique multi-character playmodes, and movie-like plot arcs...each of which brings a unique vision of VR gameplay to this rapidly developing marketplace.
Metro Vr Studios has an experienced & successful executive team which has;
Built successful Internet companies in software, gaming, e-commerce, and fantasy sports.
Mass media experience including movies and TV.
A long history of successful business development & brand partnering.
Worked together for more than 30 combined years.
Metro Vr Studios believes videogames are the first opportunity for financial success in Virtual Reality. Gamers represent a huge, mature, and worldwide marketplace of experienced and repeat buyers who have already invested in a game-capable computer or PS4/Xbox plus a VR headset. Game prices have been stable for more than 20 years, the advent of VR has only increased the market demand for high-quality content, and the intellectual property of games is often the gateway to other forms of media syndication.
For more information, please Contact Us.
---
In Development
Kid Air Combat
WW2-Style Aerial Dogfighting in 50's Sci-Fi Adventure.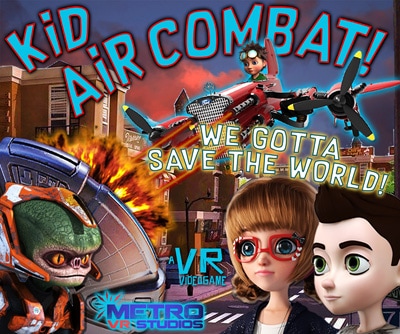 Kid Air Combat
WW2-Style Aerial Dogfighting in 50's Sci-Fi Adventure
Quest of The Pirate King
Multi-Character VR Pirate Adventure Game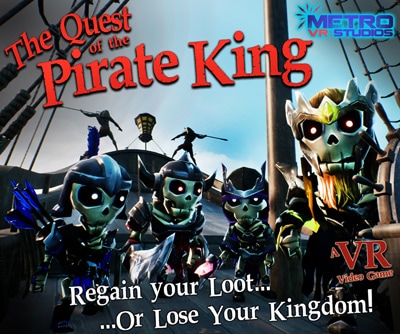 Quest of The Pirate King
Multi-Character VR Pirate Adventure Game